By Travis Barr, DDS
This article is reprinted with permission from the American Student Dental Association. It originally appeared in December 2014 issue of ASDA News.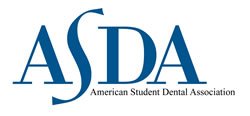 For me, the road to dentistry has been more like a grueling endurance race. The ride consisted of three DAT tests, 19 drafts of personal essays and six application cycles in a row—not to mention three-and-a-half years of chair-side experience as a dental assistant, umpteen semesters of graduate courses and some intensive on-the-job training in the roles of husband and father.
I was not what you'd call an ideal candidate. I started college on a football scholarship as a defensive end in Peru, Nebraska, and I was more concerned with making weight, winning games and having a good time than I was with books and grades. Even after I transferred to the University of Northern Colorado, it wasn't until my junior year that I started thinking seriously about my future and my academic performance. By the time I graduated the following year, I was proud of how far I'd come. I'd turned my performance around, raising my GPA from 2.0 to 3.2 and earning a biochemistry degree while holding down a full-time job and a tutoring position on campus. I had met the girl of my dreams, and I had set my sights on what seemed to be a perfect career for me: dentistry.