Last Updated on June 27, 2022 by Laura Turner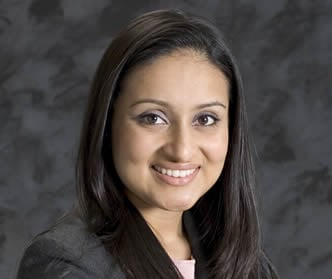 Currently in private practice in Fremont, California, with her dentist-mother, Ruchi Sahota got her start in dentistry via University of the Pacific, which she attended both pre-dental and, subsequently, at Arthur A. Dugoni University of the Pacific School of Dentistry, where she earned her doctor of dental surgery (DDS). After earning her degree, Dr. Sahota served a general practice residency at Veterans Affairs Palo Alto Hospital before partnering in her mother's practice.

In addition, Dr. Sahota is staff dentist at Washington Hospital in Fremont, consulting staff dentist in the general practice residency program at Veterans Affairs Palo Alto Hospital, clinical instructor in restorative dentistry at University of the Pacific Arthur A. Dugoni School of Dentistry, and served as an attending staff dentist in the general practice residency program at Veterans Affairs Palo Alto Hospital. She has been awarded a Presidential Citation from the American Dental Association, is a fellow in both the American College of Dentists and Pierre Fauchard Academy, and was given a faculty award by the American Student Dental Association. She is involved in both the Southern Alameda County Dental Society and the California Dental Association, the former of which she is immediate past president, and the latter of which she is, among other things, associate editor for the Journal of the California Dental Association. She is the current consumer advisor/media spokesperson for the American Dental Association.
When did you first decide to become a dentist? Why?
Between junior and senior years of high school. My mom encouraged us to think about what we wanted to do for a living. She let us shadow people in careers we might want to pursue (pediatrician, physician, surgeon). My mom was a dentist, but she never pushed me into it—that's probably the reason I considered it. She always told me, "You've got to figure out what gets you up on Monday morning."
I knew I was interested in healthcare, and also writing. After shadowing a physician, I realized they help people, but they write prescriptions all day. I shadowed a surgeon, and she did stuff with her hands all day but didn't get to know her patients. I didn't like either option. I wanted to work with my hands and see patients regularly. I was interested in the stories of humans, as well as biology and science. Eventually I was editor of the American Student Dental Association (ASDA) News and MOUTH Journal of ASDA and am now an associate editor for the Journal of the California Dental Association.
How/why did you choose the dental school you went to?
I wanted to make sure wherever I went was heavy on clinical. I knew I could study but was concerned about the clinical aspect of dentistry. Many schools offered a great medical background, but I chose one with higher requirements for clinical competency because I wanted that emphasis. I went to the University of the Pacific for both undergrad and dental school. I liked that UoP staff really care about students. It felt warm and exciting. I chose only to apply there, which is unorthodox, but I decided it was that or I would reapply next year if I wasn't accepted. (I was accepted, however.)
What surprised you the most about dental school?
I think the heavy course load surprised me. I am still astounded that your brain and hands have to go 12 to 16 hours a day. You have class all day, then lab, and then study all night. I needed sleep—I wasn't one of those students who could pull all nighters. I learned that you have to keep up with all your classes every single day, and you can't take a day off.
If you had it to do all over again, would you still become a dentist? (Why or why not? What would you have done instead?)
Absolutely. I knew I was picking the right path for myself. I would do it again 10 times over.
Has being a dentist met your expectations? Why?
Yes and no. I didn't realize all the business management that comes with it. In terms of patient work it has met my expectations—even exceeded them. I love where dentistry is going (oral medicine). I also love patient interactions and how much I learn from my patients. This career has provided more for me personally than I expected.
What do you like most and least about being a dentist?
I like the patient interaction. I also like oral medicine and the opportunity to help patients be healthier in general. Things like discussing the association between heart disease and flossing, etc. The other day I read a study associating tooth loss to dementia. I like educating and alerting my patients.
I don't like the number of hours it takes to do everything. Business management is time consuming. There's just not enough time in the day.
If you are a solo practitioner, why did you make that decision? (If you are in a group dental practice, why did you choose that?)
I'm in partnership with my mom. Right after I graduated, I did a general practice residency because I wanted to bring something to the practice with my mom. I did, in that I perform all the extractions (we referred them out before).
Working with my mom is a nice way to start my career, but I know that not everybody has that luxury. However, to walk into an established practice is not as easy as it seems. My mom and I talked about it and decided we'd try it for two years and see how it went. It's been seven years now. I have never looked at her as my equal—she's got 25 years of experience on me. We have a mutual respect.
Describe a typical day at work.
I try to get in half an hour before my first patient, so about 8:15 a.m. or so. Do some paperwork, make a to do list, and then see patients. Squeeze in paperwork between patients. Snack throughout the day because I work through the lunch hour. More patients and paperwork. I'm usually out between 5 p.m. and 6 p.m.
On average: How many hours a week do you work? How many hours do you sleep per night? How many weeks of vacation do you take?
I work about 40 hours five days a week. We're open Monday, Tuesday, Thursday, Friday and Saturday (9 a.m. to 5 p.m. weekdays and 8a.m. to 3 p.m. on Saturdays). I sleep about seven to eight hours a night. Vacation varies, but I take about a week personal and a week for professional obligations.
Married? Kids?
I'm married and no kids yet. I've been married for two years.
Are you satisfied with your income?
Yes
If you took out educational loans, is/was paying them back a financial strain?
I did take out loans. I received lots of scholarships for college, but dental school was all loans. I consolidated at a low interest rate years ago—just luck and timing, really—so I'm gradually paying it off. I waited five years before I bought a car after I graduated. I also worked a lot when I graduated—three days a week in private practice, two at the VA and I taught once a week—I did this all for about four years and saved my money. Now I only teach part time
In your position now, knowing what you do – what would you say to yourself 10 years ago?
It's all going to be OK. I was very nervous my first week of dental school.
From your perspective, what is the biggest problem in dental healthcare today?
Oral health literacy/awareness/education. A lot of my patients come to me not knowing how to brush properly, not knowing that their dental insurance covers two cleanings per year, etc.
Where do you see dentistry in 10 years?
I hope to see collaboration with other healthcare providers. I hope to see a lot of what we do today still around, too (such as dentists being visible and productive members in their communities). I expect we will continue to utilize new technology to treat patients.
What types of outreach/volunteer work do you do, if any?
I work with the American Dental Association on its national Give Kids A Smile program, and also do health fairs, donate dental services, and work with California Healthy Families.
What's your favorite TV show?
Grey's Anatomy and I also like reality TV.
How do you spend your free time? Any hobbies?
Reading—I read about a book a week and like all genres. I also enjoy cooking, running, hiking and social activities.