Last Updated on June 27, 2022 by Laura Turner
This article is reprinted with permission from the American Student Dental Association. It originally appeared on ASDA's blog, Mouthing Off.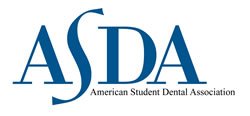 School is back in session! You know what that means? Another year of late night studying, junk food binges, red-eye lab sessions and caffeine runs to Starbucks. Each year of dental school presents its own challenges, and it never gets easier. But that doesn't mean you should be discouraged or stressed over it. Just starting my D3 year, I do not consider myself to be a seasoned dental student. However, I do feel there are a few nuggets of wisdom I've acquired over the past two years of dental school that are worth sharing. They have proven to be of benefit not only to me, but also to a majority of my classmates. Here are Jay's keys to success in dental school:
1. Become friends with your classmates.
Whether there's 80, 100 or 150 of you in your class, take the time to know your classmates. You will be spending the next three or four years with them, so get comfortable. Just as you'd support your own family, these classmates will be your support system, your resources, and who knows, maybe even your future spouse. You will be at each other's weddings, birthdays, baby showers and kids' birthdays. If you've been in dental school for a couple years already, get to know a classmate you haven't talked too much. You can never have too many friends.
2. Get to know your professors, instructors and school staff.
At Marquette School of Dentistry, many of our lab faculty members are also clinic floor faculty. Build professional relationships with them in the lab and it will benefit you when you reach the clinic. In preclinical labs, some students don't take criticism very well. My advice is don't take constructive criticism by faculty as an insult or degrading commentary of your work. Dental school faculty is there to help you succeed, not to make you feel bad. Do your best. If you fail, try and try again. Your school's faculty is more than just a resource. They are mentors and future colleagues.
3. Establish a rapport with your patients from the first contact.
I've been seeing patients since my second semester of dental school. My relationship with them makes a world of a difference when it comes to performing treatment. When I first meet a patient I always say, "I'm here to help you, if you help me." This establishes a cooperative effort from both parties to work together to accomplish goals. Be upfront with your patients on expectations you have for them because chances are they have expectations for you, too. Have an approachable personality and a warm demeanor and your patients will show up to all their appointments, no problem!
4. Find time for yourself.
Stress always creeps up on us whether we like it or not. Dental school is on a whole different level when it comes to pressure and stress. If you have a hobby, play any sports or have special interests, keep pursuing them. Just because you're in dental school doesn't mean you have to give up the things you love to do. Setting a day a week aside for yourself —no dental lab work, no studying, just you—is healthy! Take care of yourself and you'll keep your sanity.
5. Share the journey with others.
The only way you're going to make it through dental school is to enjoy being there. When lab work starts piling up, when indirect vision has you stumped, when you find yourself falling asleep in your scrubs after a long day at school, take a step back and remember, "You made it in! You're in! You can do this! This is where you need to be at this point in your life, surrounded by these people, at this school!" Don't forget to call home to your family and friends and share with them your experiences. My mom loves it when I call to let her know I miss her home-cooked meals. I'm sure your families would appreciate the same kind of contact from you.
I have one last comment for first-year dental students. There have been thousands who were once in your shoes. We know how you feel. I remember looking at my first semester schedule and one word came to mind: overkill! But there is a light at the end of the tunnel. You are embarking on a journey you will never forget. Work will pile up, but don't stress. Take it a day at a time, prioritize your school life and don't procrastinate. Good luck to you!
For more advice from dental students and tips on getting through dental school, visit ASDAnet.org. Not an ASDA member? Join today.