Last Updated on June 27, 2022 by Laura Turner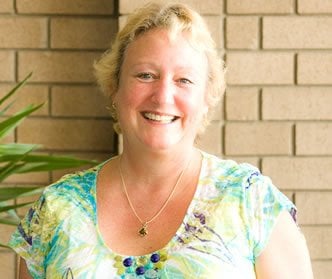 Melissa Cathcart Thurlow is an occupational therapist (OT) and certified hand therapist (CHT) working in Atlanta, Georgia, at Peachtree Orthopedics Physical Therapy. Thurlow earned her bachelor's degree in occupational therapy from the University of Texas Medical Branch in Galveston, and her master's in business administration (MBA) from Brenau University in Gainesville, Georgia. In addition to being a certified hand therapist, she is also registered by the National Board for Certification of Occupational Therapists in both OT and neuro-developmental treatment in adult hemiplegia.
At Peachtree Orthopedics, Thurlow is an OT/hand therapist and treats all upper extremity and shoulder injuries, as well as supervises the occupational therapy department. Prior to her current employment, Thurlow worked at various facilities in Georgia, including North Fulton Regional Hospital in Roswell; Meadows Physical Therapy and Hand Clinic in Lawrenceville; Novacare Outpatient Rehabilitation in Athens; Greater Atlanta Sports Medicine; Roderique Center for Hand Surgery in Atlanta; and Rehabcare Corporation at Cobb General Hospital in Austell. She also worked at Baton Rouge General Medical Center in Louisiana.
She is/was active in various professional organizations, including the Georgia Occupational Therapy Licensing Board and the American Society of Hand Therapist, where she has held various posts such as treasurer, treasurer elect, board member and board member at large, and membership division director. She has been published in the Journal of Burn Care.
When did you first decide to become an OT?
In 1979, I was studying pre physical therapy at Baylor University. A representative from the University of Texas Medical Branch came in for a meeting and told us about the allied health careers. They discussed OT, which I had never heard of. It was exactly for me! It was creative, helpful, and had the same status as physical therapy. Also, there were more jobs. OTs were/(are) involved in a wide variety of settings, such as pediatrics, adults, mental health, and physical dysfunction, and they got to fabricate splints.
How did you choose the school you went to?
I applied to the University of Texas Medical Branch in 1979 and entered the program that year. I didn't apply anywhere else. I had volunteered in OT before I applied so I could understand it more.
What surprised you most about your studies?
I was surprised at how many classes we took with the physical therapy students and physician's assistant students, and how we all learned many of the same things. The studies were hard, anatomy was difficult and neuroanatomy even more difficult, but it was exciting and rewarding at the same time.
If you had it to do over, would you still become an OT?
I am in my thirty-first year as an OT. I have always loved my career and would do it again. I have gotten an extra certification in hand therapy, and that has broadened my career.
Has being an OT met your expectations?
Being an OT has met and exceeded my expectations! I love working with orthopedically challenged upper extremity problems and working closely with my physical therapy colleagues. I am well regarded as an occupational therapist and feel that, compared to my physical therapy colleagues, we are thought of equally.
What do you like most about being an OT?
I enjoy working with patients who have upper extremity injuries and helping them on their road to recovery. I work closely with hand surgeons and get to evaluate and treat patients in the manner that I think will help them the most.
What do you like least?
Honestly, I love it all. But I don't like being unable to treat patients for as long as they need therapy, due to insurance constraints or costs.
What was it like finding a job in your field?
I have worked many places over the past 30 years! My first job was probably the hardest to find and it probably took about three weeks. I worked in Baton Rouge for a large hospital and worked with quite a few new graduates there. I worked on a burn unit for seven years before I moved to Georgia, and it was by far my favorite job. I have become certified in hand rehabilitation and love this part of my career. I have been doing hand rehab for about 25 years. I like the outpatient population with orthopedic injuries. I feel like now, at this stage in my career, I would only have to make a few phone calls and would be offered a job.
Do you work with mid-level providers?
I work with both physicians and physician assistants. We currently have one physical therapy assistant working at our office.
Describe a typical day.
My typical work day starts at 7:30 a.m. and I see patients every 30 minutes until about 5 p.m. or 5:30 p.m., with a 30-minute lunch break (if I'm lucky). We are very busy—I may see 16 to 18 patients in a day. I sometimes also have to work in someone who needs a splint fabricated for the hand surgeon who refers to me. It is busy, busy, busy.
How much do you work, sleep and vacation?
I work about 36 hours per week, though I don't usually work on Fridays, so it's a busy four-day week. I sleep about six and a half hours per night (but I would like that to be more). As for vacation, I love vacations and usually take about three weeks off per year.
Are you satisfied with your income?
I am satisfied with my income. Could it be more? Yes. But after working for 30 years, we don't always get paid what we are worth. More bonuses would be nice, though.
Did you take out loans? Is/was paying them back a strain?
I did take out financial loans and also paid out of state tuition (I was from Louisiana and went to college in Texas), but it was relatively cheap back then. It was not hard to pay the loans back. However, my mom and dad helped with the costs.
What would you say to yourself 10 years ago?
I would say, "Work less and spend more time with your kids," and, "I love my job."
What do you see is the biggest issue with healthcare?
Reimbursement is a huge problem with healthcare. We don't get paid well enough for what we do. I am very worried about the future. I don't like the thought of someone deciding whether you can have treatment or not. I got an MBA back in 1991 and wanted to open what I called "Missy's therapy shack on the beach," but therapy reimbursement began to decline around then and I never did it.
Where do you see OT headed in the next 10 years?
I have always thought that OT and PT would merge into one profession, and it might just do that in 10 years. I think in the future an OT will graduate with a doctor of occupational therapy, just like a PT now graduates with a doctor of physical therapy (DPT).
How do you give back to your profession and the community?
I am now on the Georgia OT Licensure Board. I just finished a four-year stint on the board of directors for the American Society of Hand Therapists, and I have planned and directed about four of their annual conferences. I have been involved in the Certification Exam Development Committee with the National Board of Certification of Occupational Therapy. I am secretary on the Georgia Hand and UE Special Interest Group, and serve on the parents committee at Georgia Southern University. I also go on an international mission trip yearly with my church, usually to Honduras, where we build houses, lay floors, and help in the medical clinic with Honduras Outreach. I also take on OT fieldwork students at my facility and work to train them.
How do you spend your free time?
I spend my free time working on projects, enjoying my family and traveling.
Do you have family?
I have a husband of 23 years, Greg Thurlow, who is an electrical engineer, and we have two sons, Austin, 21, who attends Georgia Southern University and is studying mechanical engineering, and Chandler, a senior at Norcross High, who will be attending college in the fall for chemical engineering.
What final piece of advice would you give someone considering OT as a career?
OT is a great career. Always take your first job at a place where there are other therapists to talk to, pass ideas around with and learn from. You only know a little when you get out of school. Continue to learn and always be to open to learning from others, and take lots of courses so you can grow as a therapist. I always tell PT students that are looking at applying to PT schools to look at OT since it is a great career too.