Last Updated on June 22, 2022 by Laura Turner
Premed and other pre-health students have struggled during the COVID-19 pandemic to find and participate in extracurricular activities to support their health professional school applications. However, new extracurricular options have opened up, such as virtual shadowing opportunities. Additionally, some activities, such as paid clinical work, are easier to find due to worker shortages.
The question remains, how can you find the activities that best suit your interests AND will also support your application to medical school? To help you search for activities, Health Professional Student Association, which publishes Student Doctor Network, has developed Activity Finder, a tool that enables you to identify opportunities for extracurricular enrichment.
Why Extracurriculars?
In the context of health professional school applications, extracurricular activities help distinguish you from other applicants with similar grades and test scores. All health professional school applications include a section where you can list your activities, such as the "Work/Experiences" section of the AMCAS application.
Extracurricular activities are essential because they are what makes you "you." For medical school admissions, in particular, extracurriculars are becoming increasingly important. According to The Official Guide to Medical School Admissions 2020, published by the AAMC, the percentage of students participating in medical/clinical community service and volunteering, research and lab, and non-medical/clinical community service and volunteering activities has increased between five and 15 percent between 2002 and 2019. These activities have effectively become a de facto requirement for admission to medical and other health professional programs as most successful applicants participate in them.
Extracurriculars – Telling Your Story
Ideally, extracurricular activities should tell your story and reflect your unique interests and talents. Think about what matters most to you and choose experiences that best fit your interests. Admission committees are not interested in seeing that you selected what you think they want; they want your activities to reflect your passions.
So what does this look like in practice? Let's explore a hypothetical example.
Maria Feliz is a premedical student who has a strong interest in how physical fitness relates to health. Here are the extracurricular activities she's participated in that reflect her passions:
She has shadowed orthopedic surgeons and PM&R physicians to see how these practitioners help people regain their physical fitness after injury
She works as a patient care technician at a rehab facility and at a gym as a fitness instructor
She volunteers as a youth softball coach
She is supporting a research project on how adding fitness equipment to parks increases community health
She does Olympic weightlifting as a hobby
Maria's activities build a compelling story of what she might focus on as a physician.
By choosing activities that reflect your passion, you create a coherent narrative for your application to medical school.
Finding Extracurriculars
How do you find the extracurricular activities that reflect your interests? Some students have personal networks that can connect them with opportunities, while others may leverage their university pre-health advising office services. But for those students who don't have access to those options, HPSA has created an award-winning new tool, Activity Finder.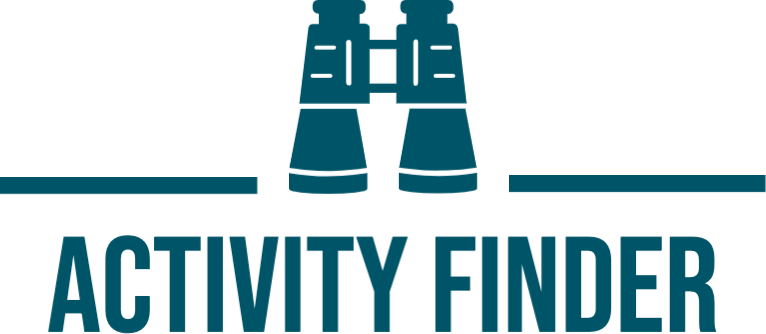 Activity Finder consolidates resources for finding clinical work, community service or volunteer opportunities, research programs, and virtual shadowing. For example, if you are interested in finding a clinical job, Activity Finder provides a job search function that accesses the Career One Stop federal database. Positions commonly taken by premed students, such as patient care technician (orderly), phlebotomist, or emergency medical technician, are identified. You also can do a custom keyword search. Some positions require certifications, such as phlebotomist or EMT. Due to the current healthcare workforce shortages, many organizations are willing to help you obtain the credentials and be flexible in scheduling shifts around your requirements.
Activity Finder can also help you find research opportunities during the summer or academic year, volunteering opportunities, and virtual shadowing opportunities.
In December 2021, the beta release of Activity Finder was selected as a winner in the Open Data for Good Grand Challenge in the Health and COVID-19 category. HPSA thanks our Student Advisory Council for developing the idea for the tool and providing key input during its development.
Don't Forget to Track Your Extracurricular Activities!
Once you have identified your activities and started participating in them, don't forget that you need to track the time you spend and where you spent it. Tracking can be as simple as writing it down in a notebook or using a spreadsheet. If you'd like a nudge to remind you to track your information, the Premed Planner mobile application will prompt you to record your hours on a weekly or monthly basis, as well as track other aspects of your application.
---
While the pandemic has introduced challenges to pre-health students, they are not insurmountable. With focus and by leveraging free resources, you can still find activities and build an application that can get you into the health professional school of your dreams.